Swish and Flick: An All Potter Podcast
We are a book club style podcast made up of three friends! We are rereading the Potter series chapter-by-chapter and putting together all our knowledge from the complete canon as well as adding in what we have learned from the Wizarding World. We explore unknown areas with fan theories and even come up with some theories and ideas of our own! And be warned - there will be spoilers!
We post weekly podcasts and vlogs for you that are all about the Wizarding World. We hope you will subscribe to us and follow us on our adventures! 
Fangirls and Fairytales Bookpod
Join Tiffany, Megan, Katie, and Kayla as they fangirl over their favorite fairytales! From dragons to faerie smut to sharp-jawed villains, we will be discussing, laughing, making connections, and theorizing about our favorite characters and magical worlds.

In this book club-style podcast, there will be spoilers! By the nature of the books, there are adult scenes and language, therefore this podcast is recommended for ages 18 and up.

What Fairytale are we currently Fangirling over? A Court of Thorns and Roses Series by Sarah J Maas!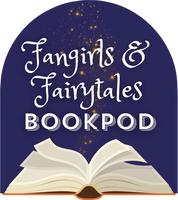 Swish and Flick Testimonials
I've always enjoyed Harry Potter! It's nice to find a podcast that's so enthusiastic about the series. These girls are also very engaging on their Facebook page and incorporate listeners Potter stories into a segment of their show! Looking forward to more episodes.

Wookie_Misteak
This is my fave podcast to listen to, you guys were the first podcast I've listened to and you are what made me love them! Thank you so much for your fun banter and weekly uploads, I feel like I'm in a real conversation with you when I'm listening I'm so glad to have found some fellow geeks! Thanks so much for making a great environment/community- Novah an one year listener/ lover

babyniffeler
Hilariously funny ladies, debating the questions we have all wondered for years! The chapter by chapter discussions are awesome as well, in that they give us a chance to questions and think about the small details that might have been missed reading them the first time!

Katie
5 lightning bolt scars for this podcast! Each of these women feels like a friend and they break down each chapter of Harry Potter in a way I think about whenever I read the books! Like Hogwarts, each episode feels like it's welcoming me back home to the wizarding world! Swish & Flick is the Lumos in a dark day. Ladies, thank you for giving me something to look forward to each week! ⚡️

ThePrettyPetty
These four magnificent hosts are... magnificent. They are hilarious, accepting and well informed. Everything about each episode is entertaining. Even the tangents, which do happen, are so fun to listen to. I'm so grateful they have made this podcast.

Bobziskinonal
I have listened to quite a few potter podcasts or rather tried to listen but couldn't develop interest in any of them. Once i found this one and started listening, i realized, I didn't need any other. This is best one for Harry potter and most fun to listen to you guys. Great job

Pogob
Fangirls and Fairytales Bookpod Testimonials
I love this podcast because of the hosts. Their personalities, the chemistry of their friendship, and their thoughtful analysis of books has me rushing to listen each time an episode drops. They'll make you enjoy the books you love even more, whether it's ACOTAR or Harry Potter!

Daphodil6
So glad my favorite podcast ladies are doing a re-read of one of my favorite series!

MorganD1030
I only read ACOTAR because I listened to these ladies HP podcast and had FOMO. I listened to the intro episode and was like welp gotta listen/read to these now. I love the details and them bringing things up that I didn't notice or think about. Great work!

Kknechtel